schroeder apartments, llc
A Duplex Rental Business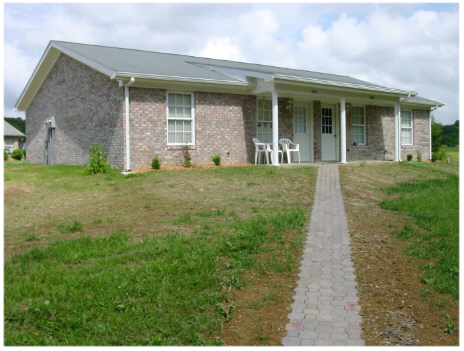 Services/appliances you can expect included in the rent.
We provide a self cleaning stove and refrigerator/freezer in good working order. We also provide washer and dryer hookups near the rear of the kitchen. The unit is either heated by a heat pump or wall board heat. Air conditioning is also either heat pump/central air or a window air conditioner with hallway ceiling fan. The bathrooms have a marble sink and tub/shower combination. Window ledges are marble for long life and durability in most units. You will find ample storage space with oak kitchen cabinets in most units. The master bedrooms have a walk in closet.
We also provide a metal shed in which for you to store a mower. All of Schroeder Apartments are on private septic systems. We ask that you keep this in mind as you will need to stay off all grassways...(that's where the absorption fields are located.)
We are in the business of providing approx 825 square feet of comfortable living space in a spacious layout. Take a moment to look at what we offer. We think you'll agree we provide exceptional value in a peaceful surroundings. We are located on a dead end county road only one minute from a state highway and only 5 minutes from the interstate (I-64).
If you are asking yourself:
Then you may want to contact us:
http://www.goebuyit.com
Number of visitors checking out the apartments..